Menus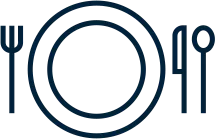 Brunch Menu
Available Saturday & Sunday From 11AM to 3PM
Avocado Toast

Egg, Pistachio Dukka

$12

Wood Roasted Oysters

Crumbs, Pickled Ramps, Lemon

$12

Tuna Tartare

Ramps, Calabrian Chili, Lavash

$17

Dandelion Salad

Fried Chicken Livers, Glazed Cippolini, Chopped Egg

$13

Bagel Bites

Smoked Striped Bass, Cream Cheese, Red Onion, Capers

$9

Clafoutis

Huckleberries, Mascarpone

$10

Whipped Ricotta

Citrus, Rosemary, Honey, Marcona Almonds

$11

French Toast

Apples, Whipped Creme Fraiche

$15

Lamb Omelette

Goat Cheese, Asparagus

$17

Wild Mushroom Frittata

$14

Soft Shell Crab

Grits, Egg, Chorizo Vinaigrette

$18

Venison Breakfast Enchiladas

$19

Mill Burger

Benton's Bacon, Cheese, Mill Sauce

$20
Bacon

Old Bay Fries

Anson Mills Grits

Biscuits

Cheddar-Jalapeño Tater Tots

Home Fries with Ramp Aioli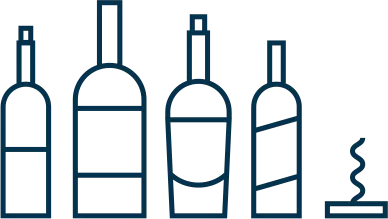 Freeks Mill Bloody Mary

Aquavit, House Bloody Mary Mix, Pickles

Mountain Spritz

Bonal Apertif, Grapefruit, Cava

Paloma

Cimarron Blanco Tequila, Lime, Contratto Bitter, Grapefruit Preserved Lemon Salt

Hucklebeer

Huckleberry Puree, Bar Hill Gin, Goes Beer

First Light

Cardamaro, Orange Juice, White Rum, Spanish Vermouth, Seltzer
Dandelion Salad

Fried Duck Livers, Glazed Cippolini, Chopped Egg

$13

Tuna Tartare

Ramps, Calabrian Chili, Lavash

$18

Prawns

Avocado Crema, Queso Fresco

$22

Wood Roasted Oysters

Crumbs, Pickled Ramps, Lemon

$12

Goat Cheese Custard

Wild Mushrooms, Quail Egg, Thyme Crisp

$18

Beef Tartare

Hon Shimeji Conserva, Miso, Black Garlic Aioli

$18

Charred Radicchio

Stracciatella, Candied Walnuts

$16

Roasted Baby Carrots

Peanut Dukka, Yogurt

$16
Bbq Kohlrabi

Grits, Greens

$14

Octopus

Lentils, Chorizo Vinaigrette, Roasted Lemon

$17

Crispy Soft Shell Crab

Pickled Green Strawberries, Watercress, Almond Puree

$19

Halibut

Fava Bean Mash, Breakfast Radish, Spring Onions

$23

Asparagus Agnolotti

Blue Crab, Preserved Lemon, Tobiko

$19

Pappardelle

Rabbit Ragu, Guanciale

$19

Dry Aged Duck

Crispy Cranberry Beans, Fennel, Rosemary Honey

$18

Roasted Pork Jowl

Smashed Cucumbers, Cashews, Cilantro

$17

Lamb Loin

White Asparagus, Fiddleheads, Morels

$26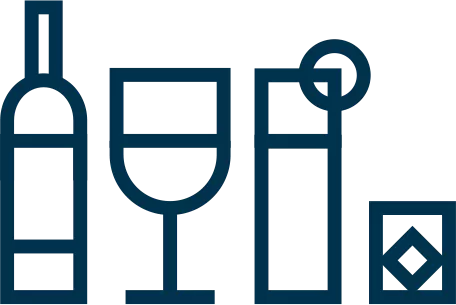 Paloma

Tequila, Contratto Bitter, Grapefruit Liqueur, Lime, Salt

Ruby Rhod

Jamaican Rum, Sorrel, Lime, Bitters, Egg White, Mint

White Light/white Heat

Perry's Tot Gin, Amara, Cocchi Americano

Hucklebeer

Barr Hill Gin, Huckleberry Puree, Gose Beer

Milk Punch

Rhum Jm Vo, Smith & Cross Rum, Scotch, Pineapple, Lemon, Spices, Whey

Leeloo Dallas

12-yr Rum, Fino Sherry, Torino Vermouth, Amaro, Citrus Bitters, Almonds

Film Noir

Rye, Maraschino, Amaro, Bitters, Scotch Rinse

Birnam Wood

Mezcal, Walnut Liqueur, Cherry, Bitters
Westbrook Gose - 12oz

$8

Stillwater Gose Gone Wild 'phuket' - 22oz

$18

Threes Brewing 'Vliet' - 12oz

$8

Montauk Driftwood Ale - 12oz

$7

Westbrook Ipa - 12oz

$8

Off Color "apex Predator" Saison - 12oz

$10
Cava Bertha 'brut Nature' Nv

$12

Pinot Noir Rosé Parigot 'brut' Nv

$18
Touraine Hauts-Baigneux 'Les Chenes' 2015

$15

Chinon Bernard Baudry 2015

$16

Samur Fosse Seche 'Arcane' 2014

$19

Vouvray Champalou Sec 2015

$13

Savennieres Domaine Aux Moines 2014

$20
Valdespino 'inocente'

(Half Glass)

$8
Beaujolais Chermette 'Les Griottes' 2016

$12
Morgon Georges Descombes 2014

$17

Cote De Brouilly Chanrion 2013

$15

Moulin-a-vent Domaine Diochon VV 2014

$16

Fleurie Patrick Brunet 2015

$13

Regnie Charly Thevenet 'grain & Granit' 2011

$24
G. Colosia 'sangre Y Trabajadero'

(Half Glass)

$8
Clafoutis, Huckleberry, Bourbon Cream

$11

Frosty-n-fries Nutella Gelato

$10

Warm Chocolate Pudding Cake, Olive Oil Ice Cream, Hazelnuts

$10

Panna Cotta Orange Granita, Pine Nut Crumble

$8
Kinderhook Creek, Sheep's Milk

Old Chatham, Ny

Beenleigh Blue, Unpasteurized Sheep's Milk

Cornwall, England

Four Fat Foul Triple Cream, Cow's Milk

St. Stephens, NY
FREEKS MILL BEVERAGE MENU
To put it simply, our list of wine and spirits is carefully selected to pair with the cuisine at our restaurant.
We believe that food comes first and that the beverage in your glass should enhance your meal.
We choose to intensely focus our wine list on three categories:
- the stylistic diversity of chenin blanc from the loire valley
- the highest quality crus of beuajolais
- micro production qvevri wines from the republic of georigia
These are categories of wine that have long sat quietly in the shadows of the great wines of the world.
We felt it was time to shine some light on them.
The loire chenin blancs have been listed by region from east to West.
It begins with montlouis-sur-loire in the east and travels westward, down river to savennieres.
The beaujolais crus are listed from north to south. It starts
With the most northerly villages of saint amour & julienas.
The list travels south one village at a time until finishing in the most southern cru, brouilly,
Our list also focuses on amaro, vermouth, whiskey, gin, and other specialty spirits that have caught our attention.
We Hope You Enjoy Them As Much As We Enjoyed Finding Them.
- Alex Alan & The Freeks Mill Beverage Team